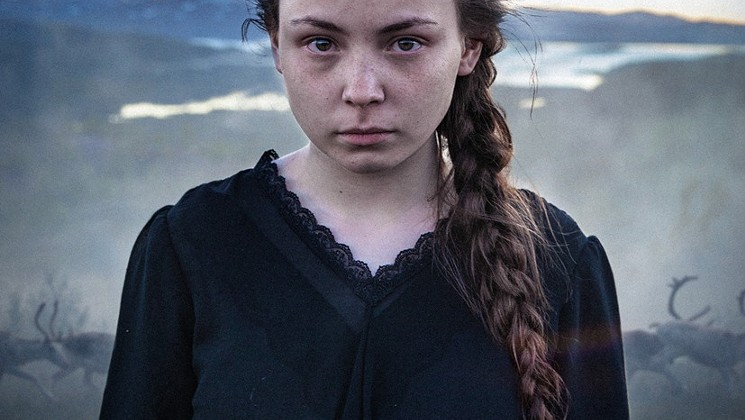 16 Nov

Sámi Blood wins the 2017 LUX Prize

Swedish Director Amanda Kernell's feature film debut, Sámi Blood, has been heralded the winner of this year's LUX Prize, having competed against the other 2 finalists Robin Campillo's BPM (Beats Per Minute) and Valeska Grisebach's Western.

The film, which premiered at the Venice Days independent section of Venice Film Festival in 2016, is a Swedish coming-of-age drama written as well as directed by Amanda Kernell and stars real-life Sámi sisters, Lene Cecilia Sparrok and Mia Erika Sparrok.

The story is for the most part set in the 1930s and looks in depth at Sweden's colonial oppression of the indigenous Sámi people through the eyes of a Sámi teenager who is made to choose between remaining with her people or pursuing the education and opportunities otherwise denied to her.

President of the European Parliament Antonio Tajani, who presented the award on 14th November 2017, explained the importance of the LUX Prize and the issues facing the European Parliament which the 3 finalists also covered in their work "The LUX Prize aims to defend European cultural identity, as well as the European film industry, which represents a large sector of the European economy, and which involves a lot of professionals and companies."

Actresses Lene and Mia collected the prize and had a few words to say about their people. "We are still here; we still exist. Every day, our people see the effects of colonial and racist thinking, as well as climate change… Receiving this award feels like retribution for the older generations of Sámi people who have been treated as lesser citizens – and we hope the European Union brings an end to this so that we can all stop thinking in terms of 'us' and 'them". 

SUB-TI is very proud to have provided the subtitles for this year's LUX Prize competitors in most European languages.