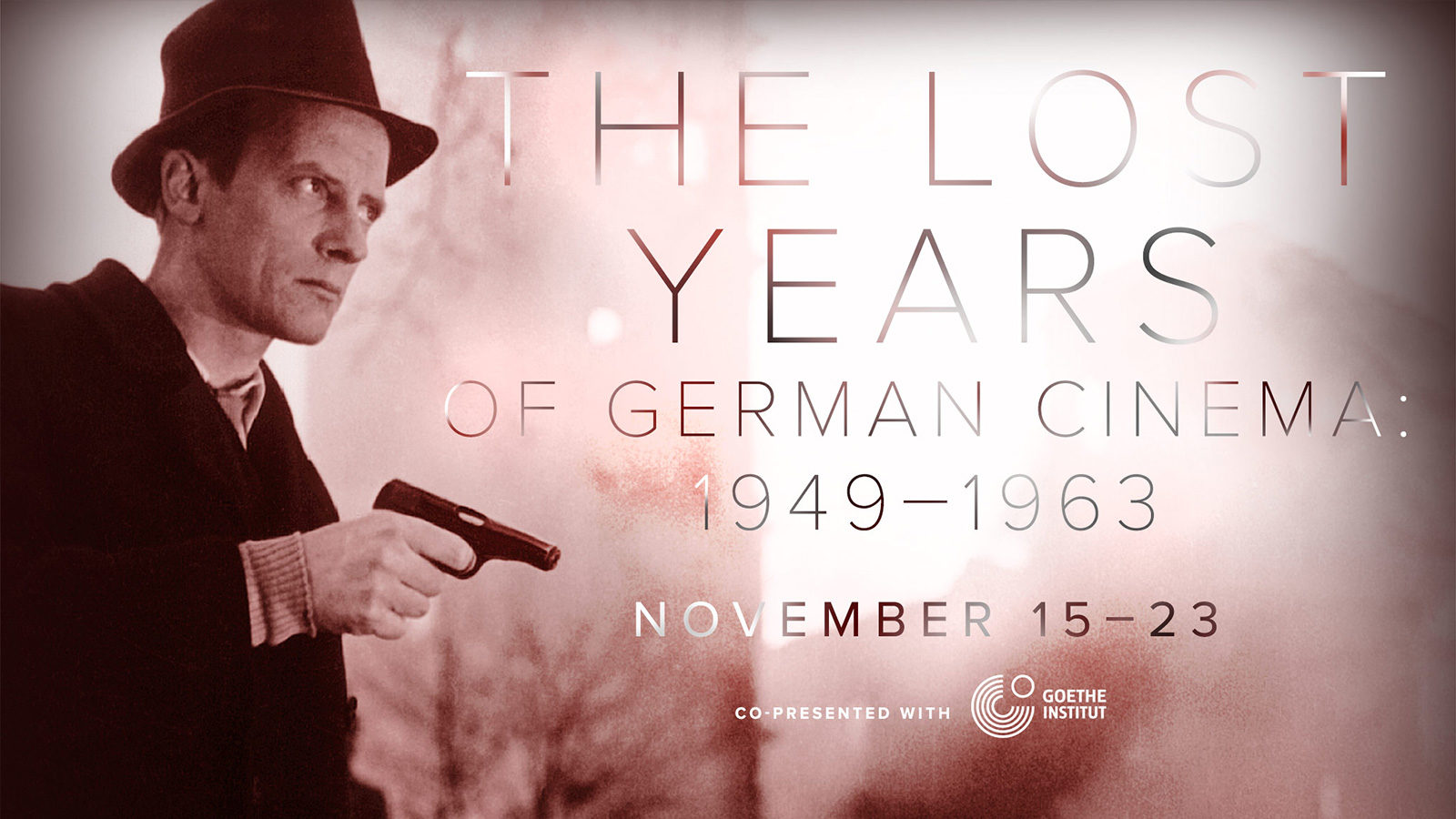 16 Nov

The Lost Years of German Cinema: 1949 – 1963

This month the Film Society of Lincoln Center's Walter Reade Theater celebrates a much forgotten era of German cinema from 1949, after the fall of the Third Reich, until 1963, with the showing of 13 films.

The most well known periods of German film are either prewar, covering work by Fritz Lang, F. W. Murnau, and G. W. Pabst, or the iconoclasm of the New German Cinema in the 1960s and 70s, highlighted by the greats such as Rainer Werner Fassbinder, Alexander Kluge, Wim Wenders, Margarethe von Trotta, and Volker Schlöndorff.

This era, being newly focussed upon by the Film Society of Lincoln Center, and in collaboration with the Locarno Film Festival and the Goethe-Institut, takes a look at the diverse and fresh style of filmaking from established individuals such as Lang and Robert Siodmak to other less well-known filmakers who were looking to regenerate the genre film.

The programme was organised by Dennis Lim and Dan Sullivan, and selected from the retrospective curated by Olaf Möller and Roberto Turigliatto at the 2016 Locarno Film Festival, organised in partnership with the Deutsches Filminstitut, in collaboration with the Cinémathèque suisse and German Films.

Catch your pick of Black Gravel, The Devil Strikes at Night, The Dress, The Eighth Day of the Week, The Fair, The Glass Tower, The Haunted Castle, The Lost One, Redhead, Roses Bloom on the Moorland, Sky Without Stars, The Tiger of Eschnapur and White Blood from 16th to 23rd November at the Walter Reade Theater in New York.

Sub-Ti has had the great pleasure of providing subtitles for a selection of the above mentioned films.